Welcome to The Snow-Ridge Veterinary Hospital located at 5761 Ridge Road in Parma Ohio, 44129.
Our phone number is 440-845-7744.
Incase of an emergency, Please call 440-845-2848.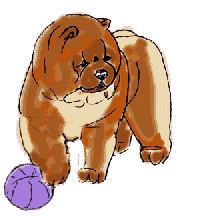 Please call 440-845-7744

for availabe office hours.

Hours are available by appointment.
Our goal is to keep your pets healthy and happy.
We have experience in the following fields:
COMPLETE PEDIATRIC & GERIATRIC WELLNESS PROGRAMS
INTERNAL MEDICINE & DERMATOLOGICAL SCANS
GENERAL SURGERY & DENTAL PROCEEDURES
RADIOLOGY & CARDIOLOGY-ORTHOPEDICS
ONCOLOGY-BIOPSY
ROUTINE PREVENTIVE CARE - (HEART-WORM/FLEA CONTROL)
HEART WORM TESTING/FLEA CONTROL.
SPAY/NEUTER.
DR. RICHARD VAGO HAS BEEN SERVING THE GREATER PARMA AREA FOR OVER 32 YEARS, AS A YOUNG CHILD HE SPENT MANY A SUMMER VISITING THE CLEVELAND MOUNTED POLICE FACILITY AT 4OTH AND LAKESIDE, OBSERVING HOW HIS GRANDFATHER ATTENDED AND CARED FOR THE HORSES, THIS RICH EXPERIENCE SO DEEPLY INFLUENCED HIM AND LATER INSPIRED HIM TO FOLLOW IN HIS GRANDFATHER'S FOOTSTEPS, BECOMING A VETERINARIAN.